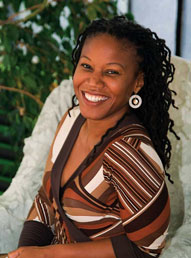 The Promised Land
®
with Majora Carter
There are visionaries among us — men and women with innovative ideas about changing lives and transforming communities. You may find them in the far-flung corners of the world or right down the street. With The Promised Land, a new series from American Public Media, host Majora Carter seeks out these extraordinary yet everyday people and reveals their dreams and struggles — what inspires and challenges their work and their lives.
Preview the latest shows for this Spring
The spring season of The Promised Land features "Voices from the Gulf Coast" – visionaries who are making a difference in their communities. After a string of setbacks to this hard-hit part of the country, from last year's oil spill to hurricanes and the recession, these leaders are finding innovative and sustainable ways to rebuild.
Find more sustainability stories from
Sustainability reporting is supported by a grant from: